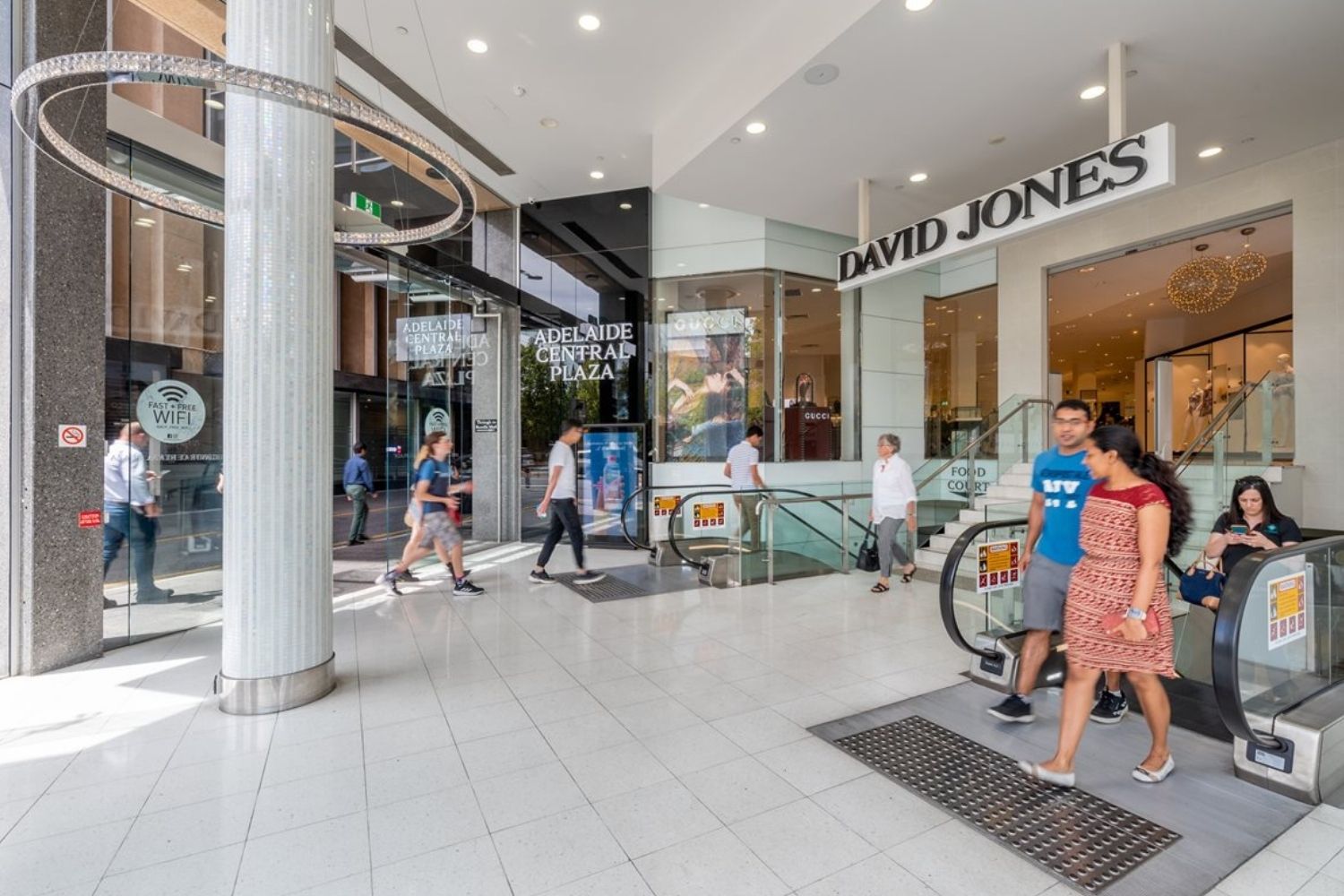 DISABLED SERVICES
Disabled access to the Lower Ground Level is available via the escalator in the North Terrace Foyer and via the lifts in David Jones on the Ground Floor.
Amenities are available adjacent to Curry Choice on the Lower Ground Level (near the male and female rest rooms).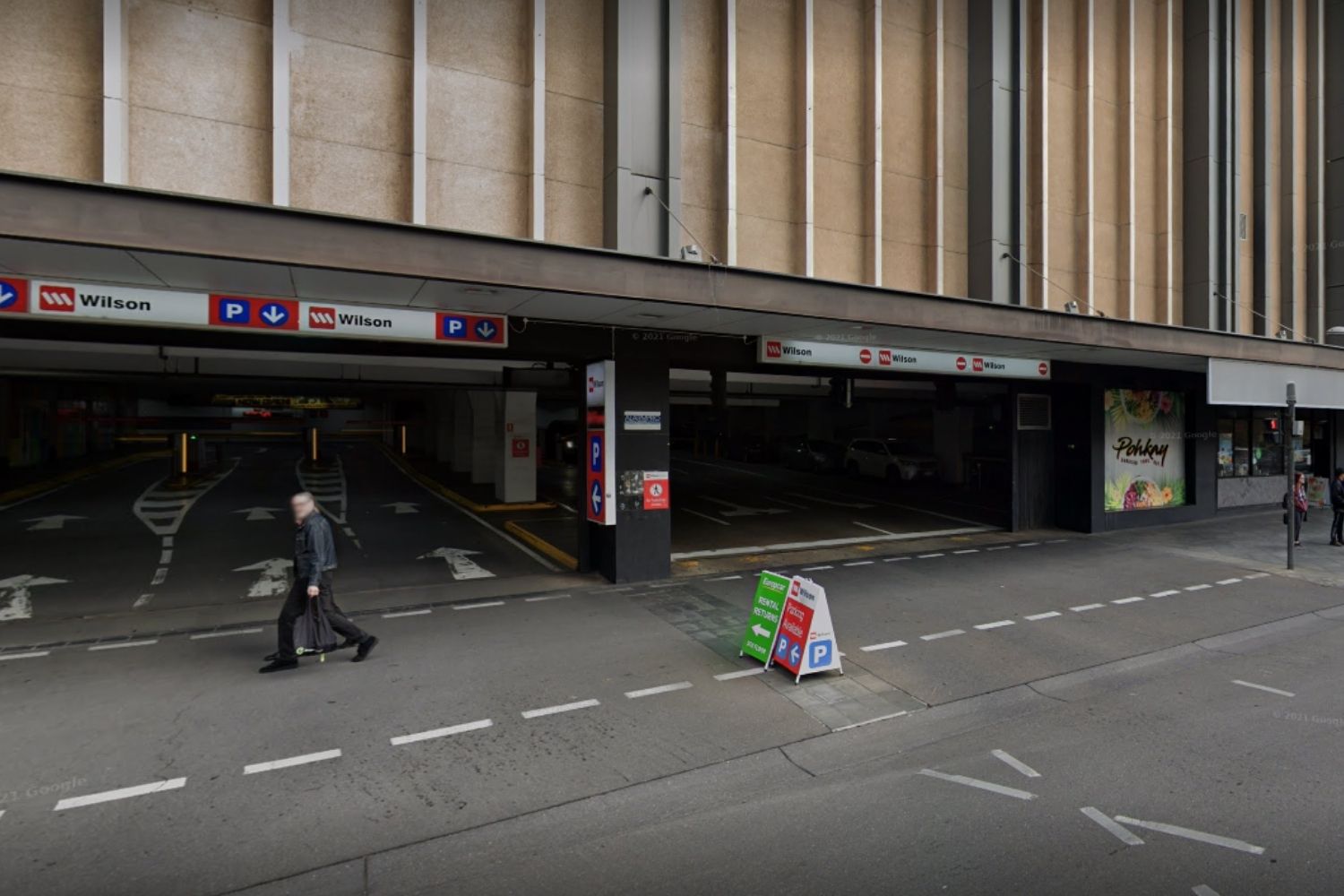 PARKING
Enter Wilson's Adelaide Central Car Park via North Terrace opposite the Art Gallery for direct access into David Jones via Lower Ground, 1st, 2nd and 3rd floors. For car park opening times and rates contact Wilson's Adelaide Central car park direct on (08) 8232 1948 or visit wilsonparking.com.au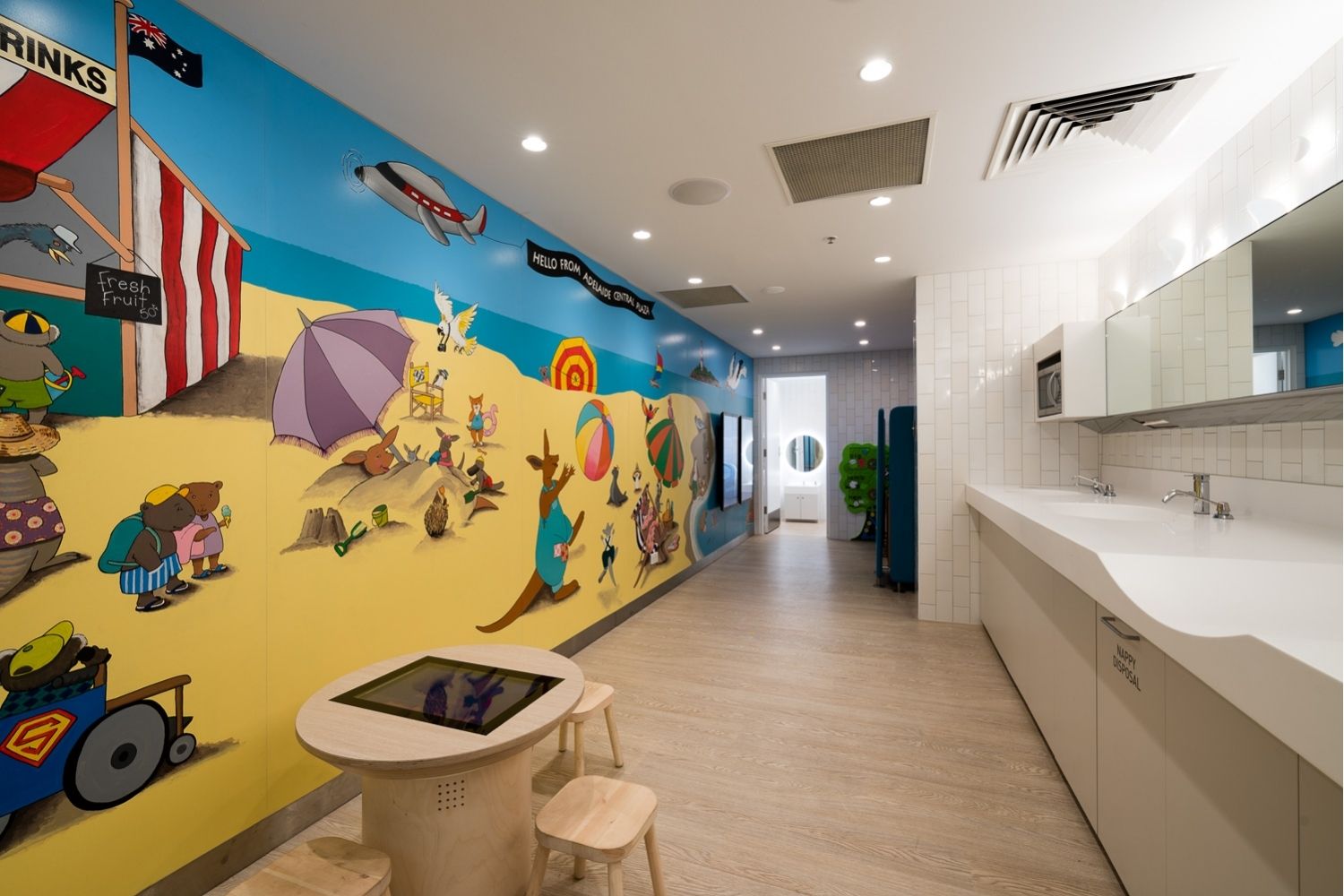 PARENTS ROOM
Refurbished in late 2018, the Parents Room now includes digital and interactive children's games along with manual play wall toys to occupy children whilst parents attend to other siblings. The Parents room now includes, two private feeding bays with a dimmable light, a microwave, complimentary Sanitizing Wipes, child size amenities and nappy change area. The Parents Room is located on the Lower Ground Level, adjacent to the North Terrace escalator access.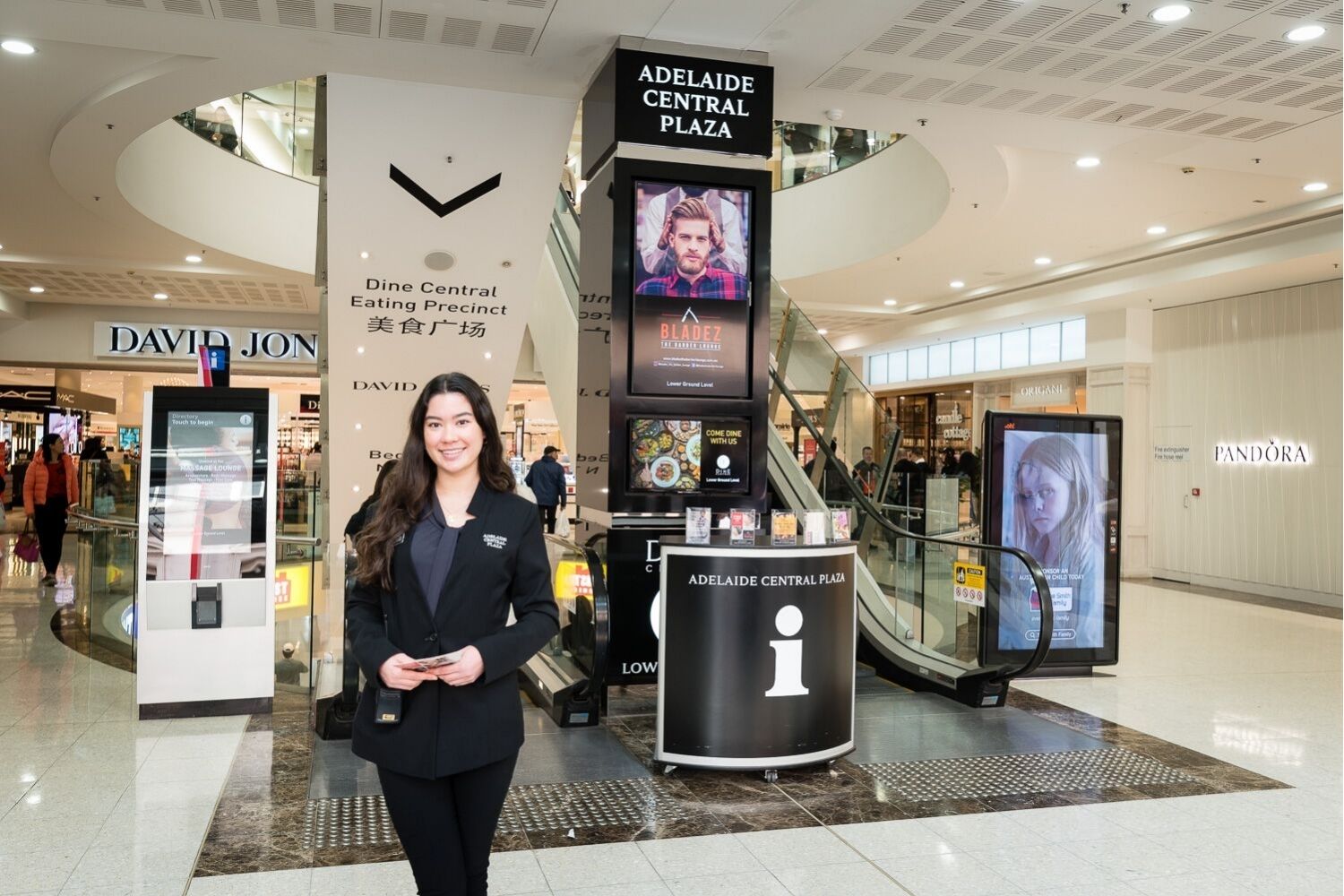 CONCIERGE
Adelaide Central Plaza offer a dedicated Concierge Service Thursday to Sunday between 11:30am-2:30pm.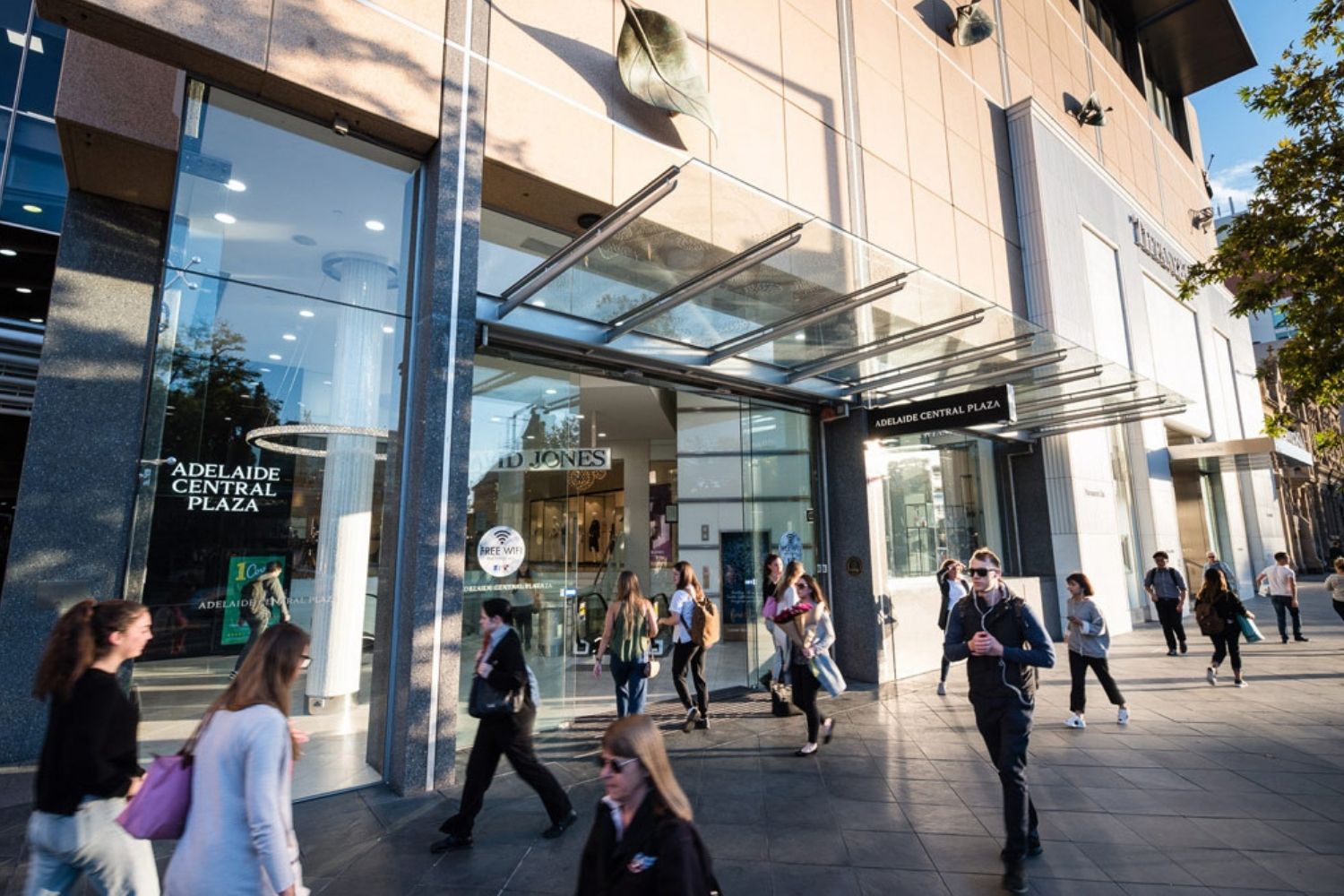 LOST AND FOUND
Adelaide Central Plaza hosts a Lost & Found facility at our Centre management office. Staff are more than happy to assist in finding any items you may have lost here at Adelaide Central Plaza.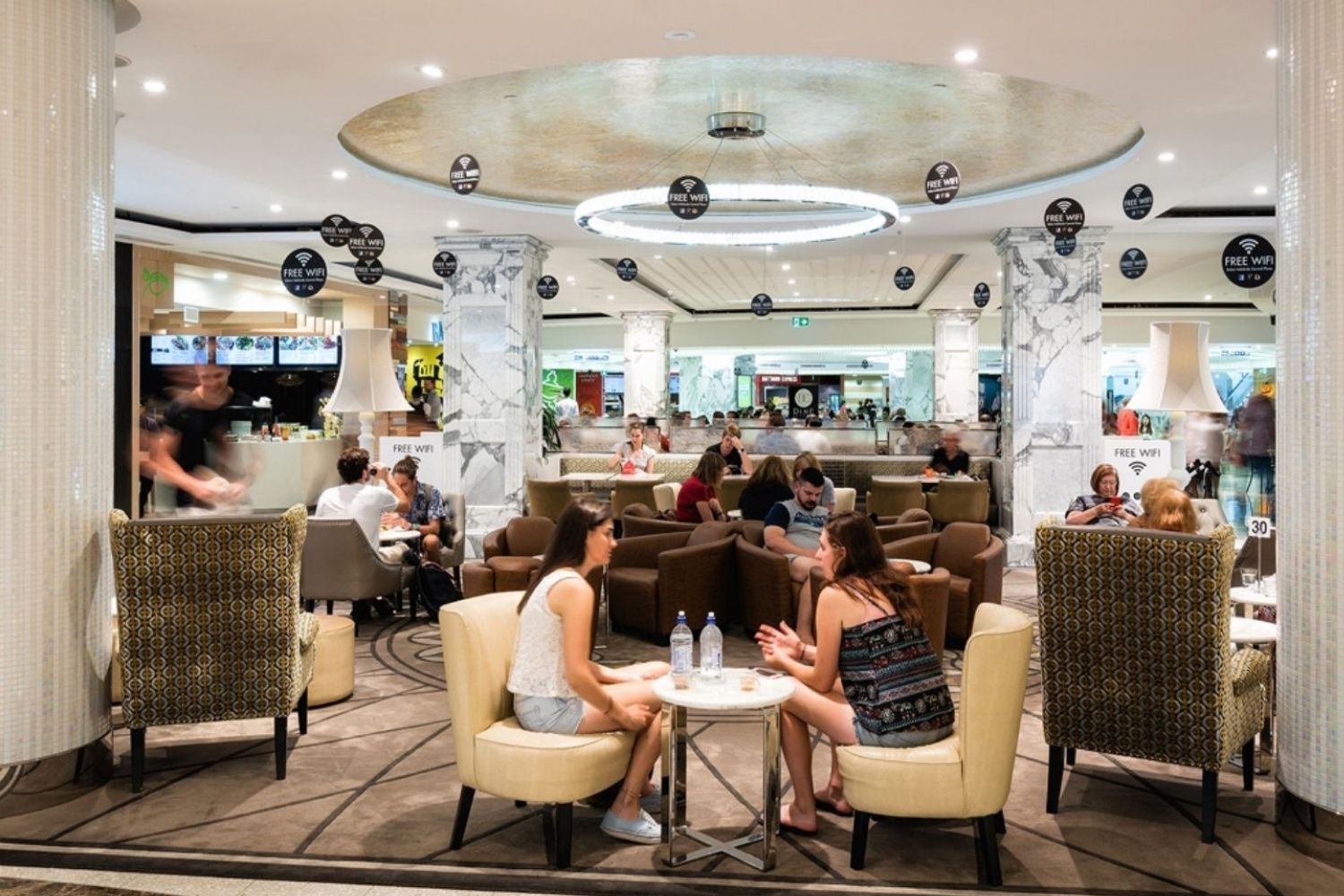 Wifi
FREE Wifi is available at Adelaide Central Plaza. Simply select "Adelaide Central Plaza" on your WiFi enabled device.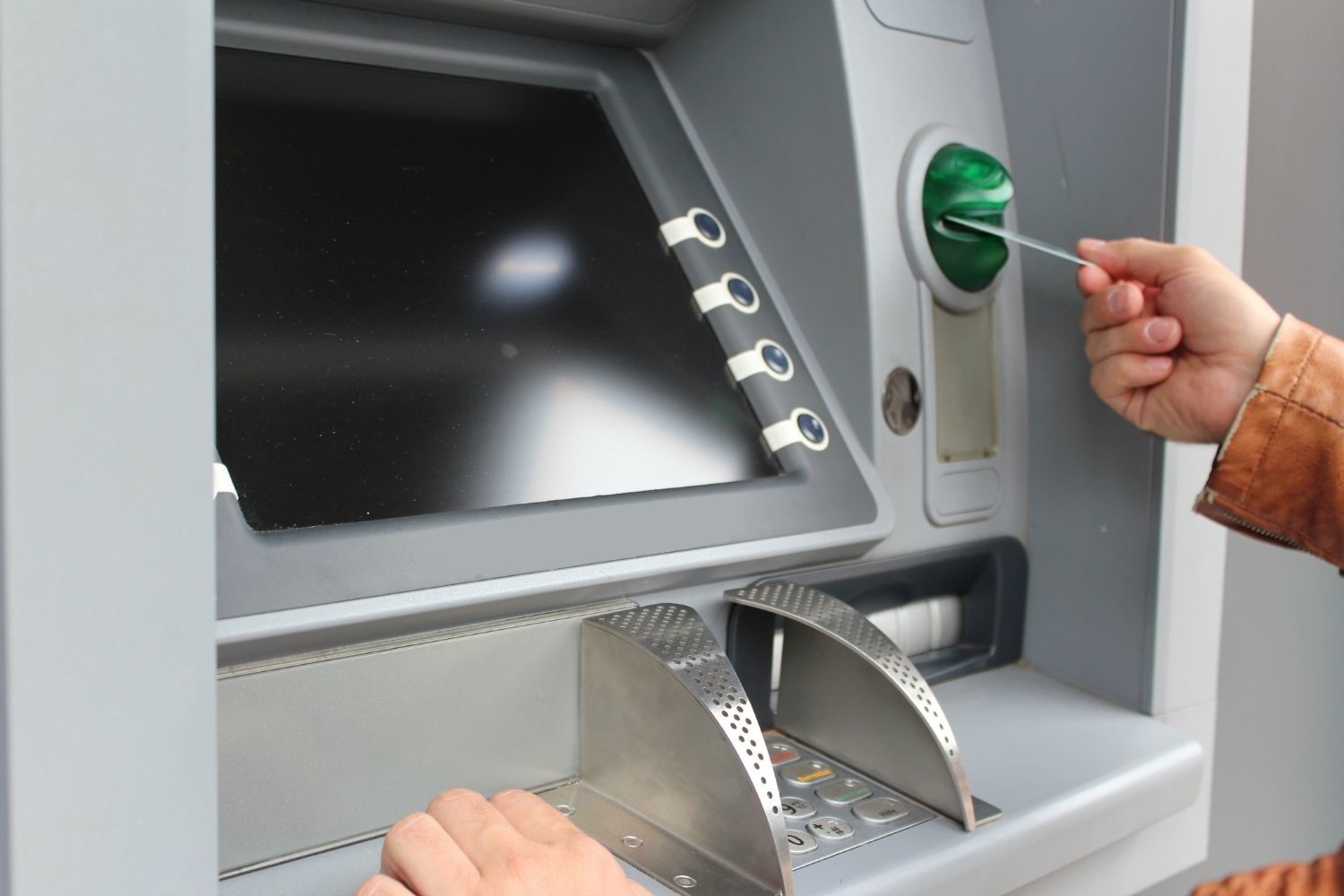 ATM
An ATM is located on Lower Ground Level (next to Boost Juice) for your convenience.