BE CENTRE STAGE AT ADELAIDE CENTRAL PLAZA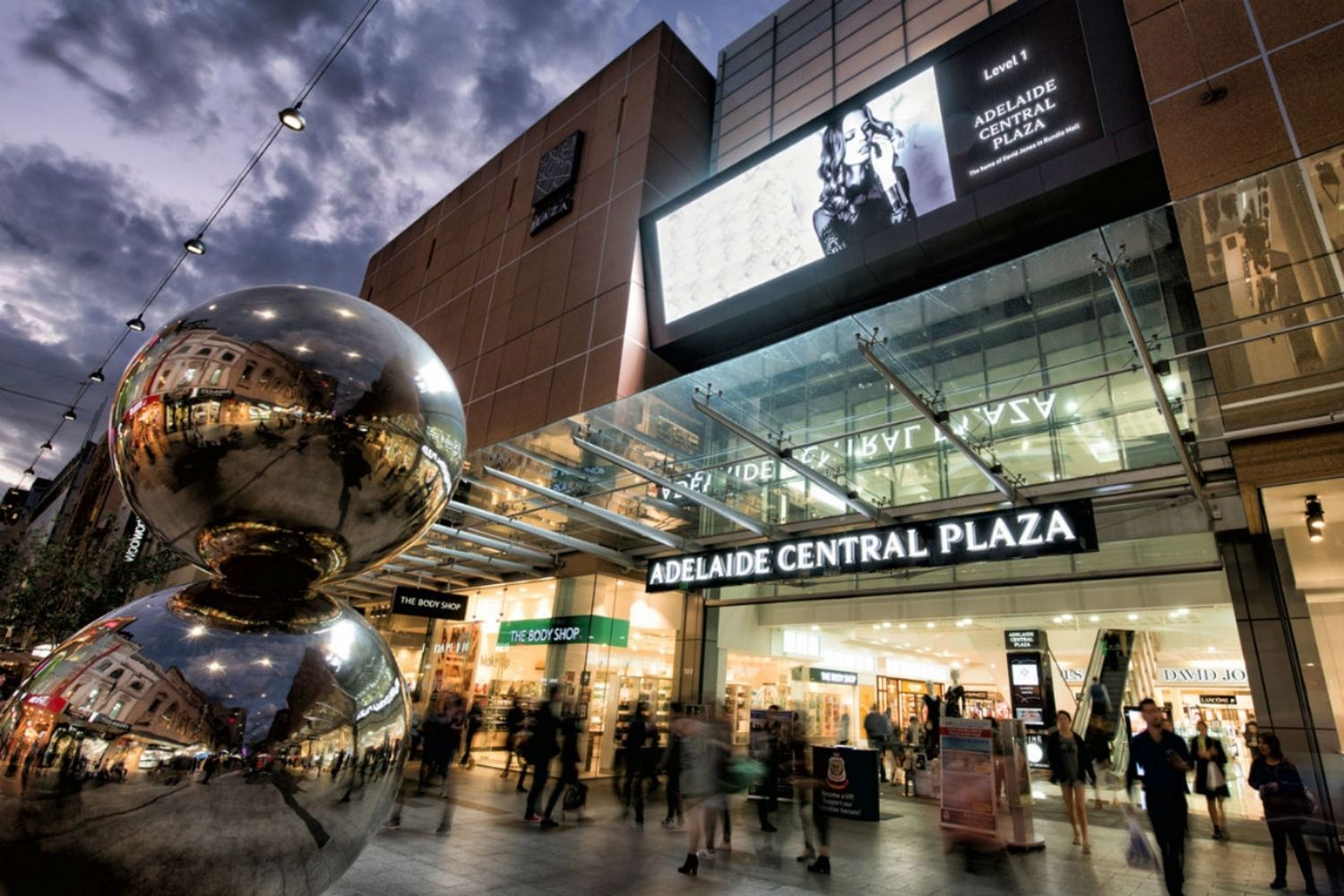 LUXURY SHOPPING IN THE HEART OF RUNDLE MALL
Adelaide Central Plaza is Adelaide's iconic retail destination. Located in an enviable position on Rundle Mall, one of Australia's premier retail precincts.
Adelaide Central Plaza is home to Australia's premier flagship department store David Jones in South Australia, with an extensive brand portfolio of international and Australian designers, including many exclusive to David Jones.
Adelaide's only global luxury jewellery retailer and watchmaking pioneer, Tiffany & Co. and TAG Heuer partner with 40+ international and Australian specialty retailers including Cue, Calibre, Endota Spa, Pandora, Priceline Pharmacy, Solid Gold Diamonds, The Body Shop, The Optical Superstore and Veronika Maine.
The Centre is open 363 days per year, offers free Wi-Fi and more than 1,200 parking bays with direct access to Adelaide Central Plaza.
Tenants: 40+ Stores
GLA: 27,800m2
Annual Customer visits: 4 million
MAT (as at December 2019): $144.6M (including GST)
Trade Area Population: 957,900
Car parking spaces within 1km: 5,500
5 Star Hotels within walking distance: 5
Museums/ Entertainment Centres within walking distance: 3
Universities within walking distance: 5
International/ Students within walking distance: 38,000
Casinos within 1km: 1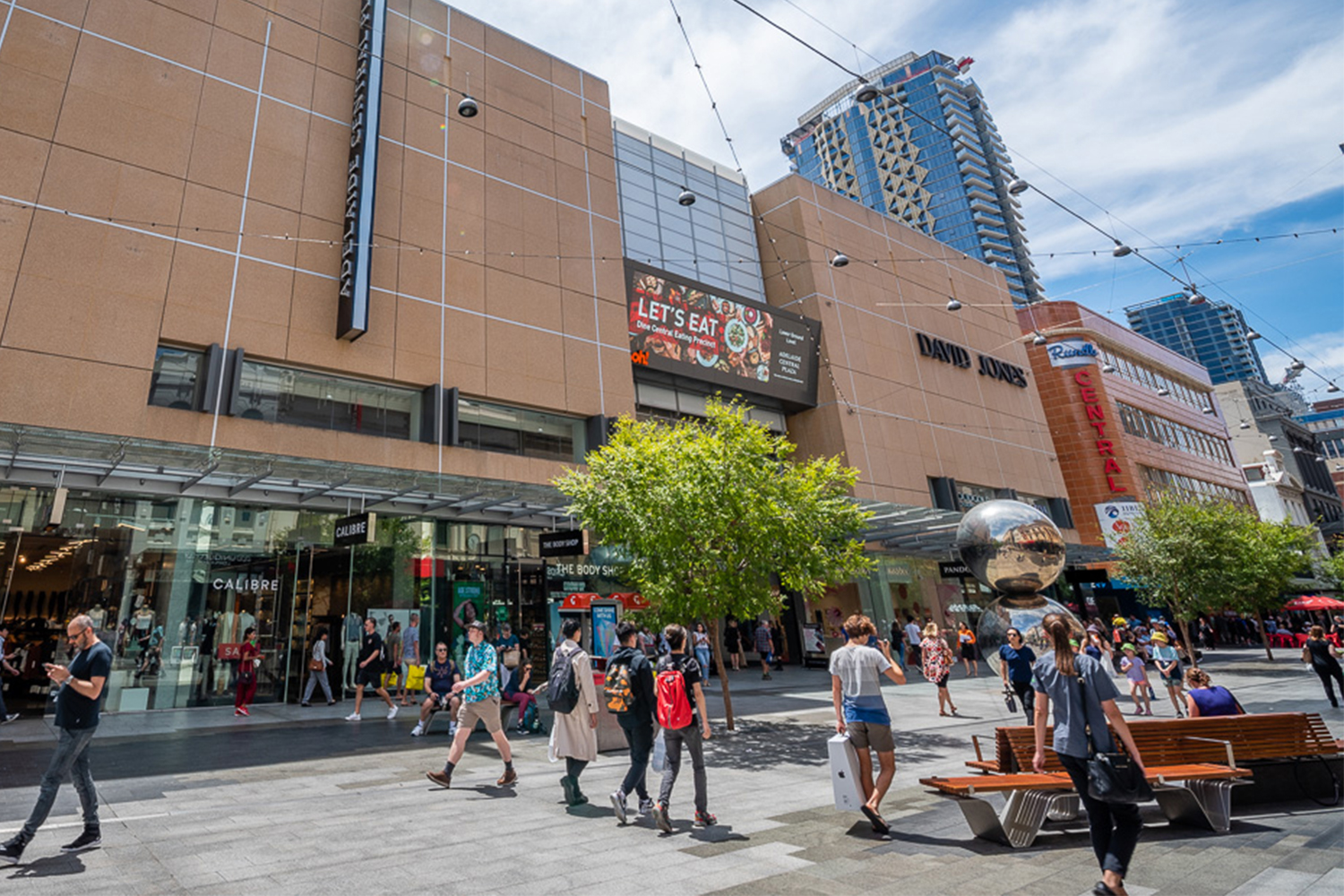 LOCATION - location -  location
Adelaide Central Plaza is in the heart of Rundle Mall, parallel to the iconic Malls Balls sculpture, a major tourist destination and meeting place, situated between Adelaide's buzzing East End and vibrant West End.
16 arcades, more than 700 flagship brands, and speciality retailers including Apple, Sephora, H&M and Nespresso, in addition to iconic South Australian businesses such as R.M. Williams and Haigh's Chocolates and 300 non-retail businesses, are located in and around Rundle Mall.
Rundle Mall is Adelaide's most popular shopping destination, attracting $1billion in sales per annum and more than 24 million local and tourist visitors annually.
With entrances from both Rundle Mall and North Terrace, Adelaide Central Plaza easily accessible by train, tram, bus, and car.
The heart of shopping in Adelaide.
A CAPTIVE AUDIENCE
Adelaide Central Plaza is defined by a premium retail and experience offer that caters to discerning and style-conscious customer. Anchoring key retail precincts in the CBD, connecting, and enriching the inner-city community.
Proximity to museums and art galleries, and iconic attractions from North Terrace include:
 State Art Gallery – attracts more than 780,000 visitors annually.
 South Australia Museum – attracts more than 784,000 visitors annually.
 State Library – attracts more than 634,000 annually.
 Adelaide Festival Centre - attracts more than 828,475 attendees annually.
 University of Adelaide - Total of 27,000 staff and students
 University of South Australia (East Campus) - Total 5,000 students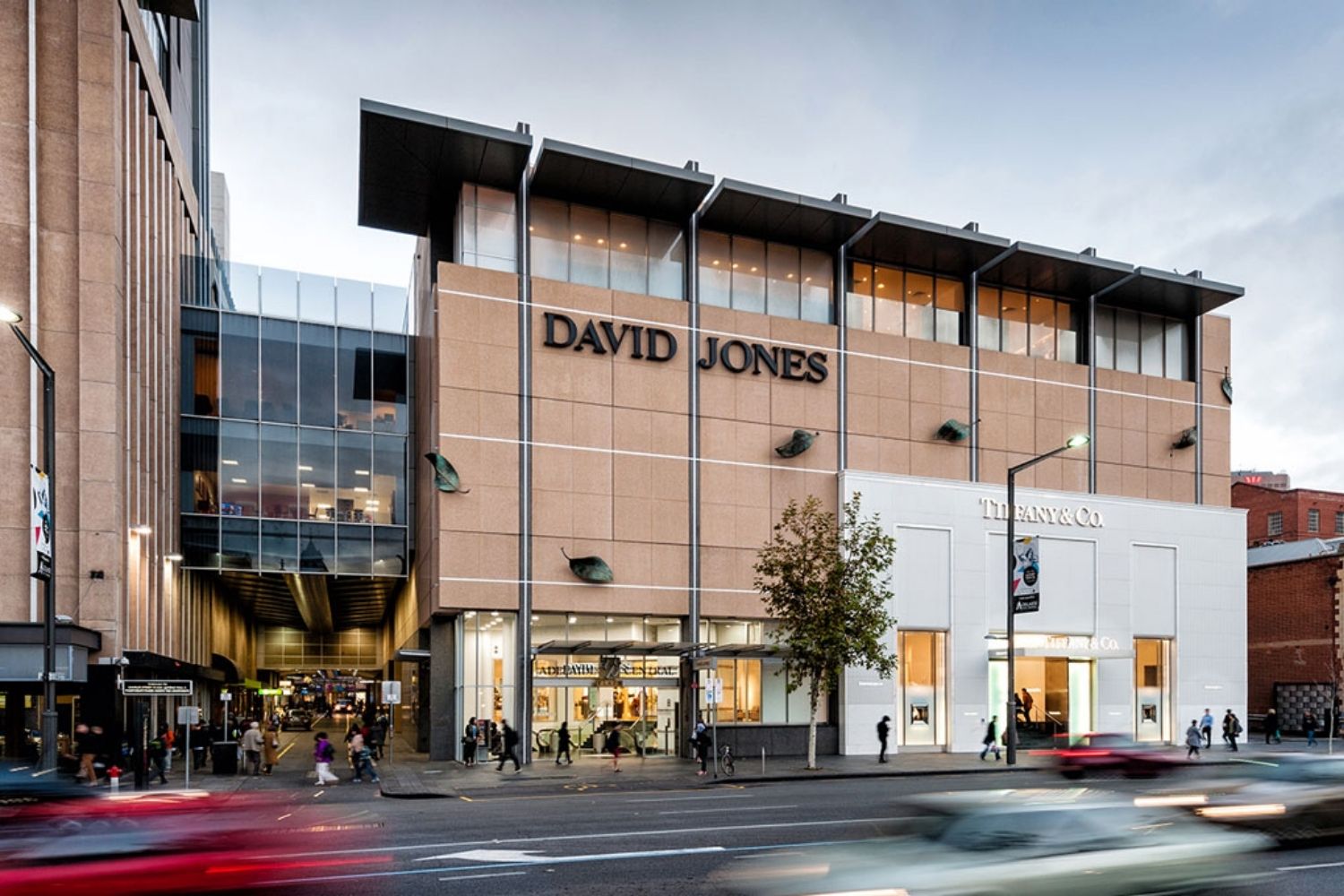 Located less than 20 minutes from the Adelaide airport, Adelaide is an easy city to get to, and around.
The Adelaide Central Railway Station is only 400 metre walk to Adelaide Central Plaza, with a total of 6 main lines, servicing thousands of passengers daily.
North Terrace is home to seven bus stops, including a Free City Connector loop bus, weekly transporting thousands of commuters to the precinct.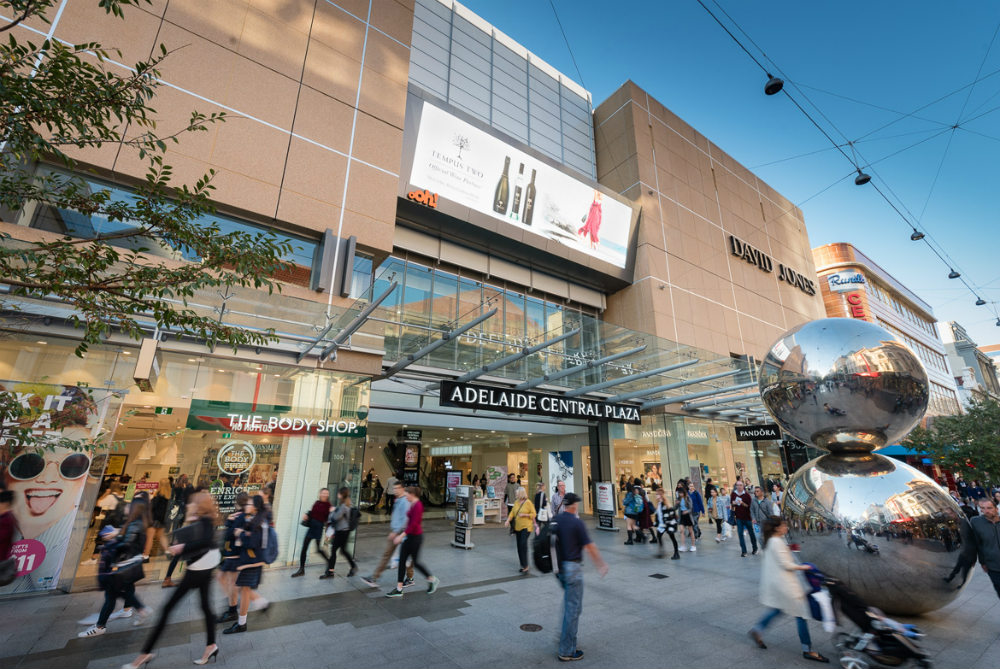 WHY CHOOSE ADELAIDE?
South Australia is enjoying rapid growth. The State hit new record-highs for intrastate and regional tourism spend in 2022, while the broader South Australian economy has also been transforming, from its manufacturing heritage into a high-tech new community.
This growth has been reflected in South Australia's population, which rose by more than 25,000 people to 1.83 million in 2022 (1.4% increase) – the second biggest increase on record. Adelaide's population is forecast to reach 2.3 million by 2050.
Adelaide has designed a new economic future with its competitive cost base and ease of doing business. Multi-million investments in the Lot Fourteen and the BioMed City innovation districts are underpinning new jobs in space, machine learning, big data, as well as health and medical sciences. Adelaide's commitment to its technology infrastructure, most notably Australia's first 10GBps fibre optic network, makes it a place where ideas can be developed, trialled and sold to the world. From a $1.95 billion new hospital to five-star hotels, the Adelaide CBD is primed for major development projects and growth.
Major Projects Update - Adelaide Economic Development Agency
$144.6m
MAT DECEMBER 2019 (inc GST)
Leasing Now
Features
Located in an enviable position on Rundle Mall, between the North Terrace Cultural Precinct and the iconic Malls Balls sculpture and home to David Jones, Tiffany & Co. and over 40 specialty retailers.
Trade Area
There are over 584,000 residents in the main trade area. 184,000 residents in the primary trade area catchment and 101,100 households within an 8 kilometre radius.
 Retail Spend
The Adelaide City Council estimates that the Rundle Mall precinct alone generates an estimated $1 billion of retail turnover each year. Adelaide Central Plaza's MAT is $144.6m.
Customer Demographics
Adelaide Central Plaza attracts the CBD worker, over 30,000 University Students studying in the CBD, Residents and both Domenstic and International Tourists.
Pop up Leasing
A variety of casual mall leasing kiosk sites are available and can be leased on a weekly basis and there is some opportunity for short term Pop Up leasing.
Services
Adelaide Central Plaza offers customers complimentary wifi, state of the art Amenities and Parents Room facilities; Phone Charging Stations and Lost and Found services.