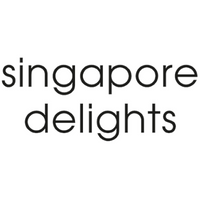 Singapore Delights
Singapore Delights Lower Ground, Adelaide Central Plaza Shop 18, 100 Rundle Mall Adelaide South Australia 5000

View on map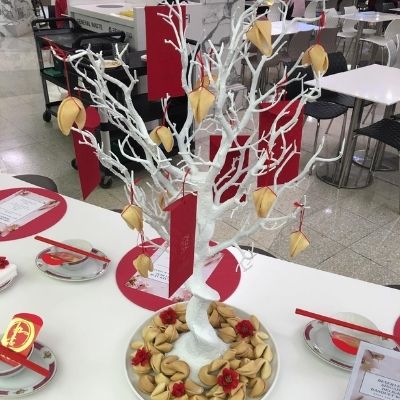 Store Hours
| | |
| --- | --- |
| Mon | 10:30am - 6:00pm |
| Tue | 10:30am - 6:00pm |
| Wed | 10:30am - 6:00pm |
| Thu | 10:30am - 6:00pm |
| Fri | 10:30am - 8:00pm |
| Sat | 10:30am - 5:00pm |
| Sun | 11:00am - 5:00pm |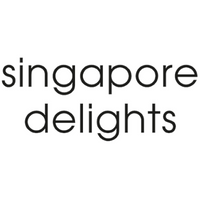 Singapore Delights
Singapore Delights Lower Ground, Adelaide Central Plaza Shop 18, 100 Rundle Mall Adelaide South Australia 5000

View on map
Singapore Delights has always enjoyed queues of loyal fans waiting to taste their authentic South East Asian cuisine.
Freshly ground pastes and sauces flavoured by chillies, lime leaves, and lemongrass, slow cooked stock which takes days to prepare are all an integral part in what makes Singapore Delights stand out from the rest.
Highly recommended, check it out in Dine Central easting precinct, located on the Lower Ground. See in store for full menu.
COLD SERVES
| | |
| --- | --- |
| Cold Tossed Noodles | $13.50 |
| Tampines (fermented soya beans, Chick Peas Salad) | $7.90 |
RICE DISHES
| | |
| --- | --- |
| Hainan Chicken Rice | $13.50 |
| Nasi Lemak | $13.50 |
| Nonya Chicken Rice | $14.80 |
| Beef Rendang Rice | $13.00 |
| Singa Fried Rice | $13.50 |
| Bowl of Chicken Rice | $5.00 |
| Boiled Plain Rice | $4.00 |
| Chup Swee Rice | $14.80 |
WOK DISHES
| | |
| --- | --- |
| Cha K Teow | $13.80 |
| Hokkien Mee | $13.80 |
| Sub Hor (Seafood/Chicken/Pork) | $13.80 |
| Singapore Noodles | $13.80 |
| Orhcard 70"s | $13.80 |
SOUPS
| | |
| --- | --- |
| Dumpling Noodles | $12.80 |
| Seafood Noodles | $13.80 |
| Chicken Noodles | $12.80 |
| Tom Yum Chicken | $12.80 |
| Tom Yum Seafood | $13.80 |
| Wonton & Prawns | $13.80 |
| Hey Mee | $13.80 |
| Herbal Chicken Noodles | $13.80 |
| Herbal Beef Noodles | $13.80 |
| Laksa (Chicken/Seafood/Combination) | $13.80 |
| Ginger Chicken Noodles | $12.80 |
| Chicken Sweetcorn Soup | $7.50 |
| Longtong | $13.80 |
| K Chup | $13.80 |
TOSSED NOODLES
| | |
| --- | --- |
| Lor Mee | $12.80 |
| Mee Siam | $13.80 |
| Mee Rubus | $13.80 |
| Teochew Tar Mee | $13.80 |
| Kon Lo Wonton Mee | $13.80 |
| Satay Beehoon | $13.80 |
| Vegetarian Beehoon | $12.80 |
DRINKS
| | |
| --- | --- |
| Coconut Juice | $4.50 |
| Cendol | $4.50 |
| Soya Milk | $3.50 |
| Soft Drinks | |
SNACKS
| | |
| --- | --- |
| Gor Hiang / Alias "LOR BAH" (Chicken Roll) | $2.00 |
| Soya Egg | $1.80 |
| Steamed Dumpling (6 pcs) | $5.90 |
| Grilled Dumpling (6 pcs) | $5.90 |
| PHO Pia (2 pcs) | $5.90 |
| Wonton Dumplings (15 pcs) | $8.90 |
Other customers looked at: